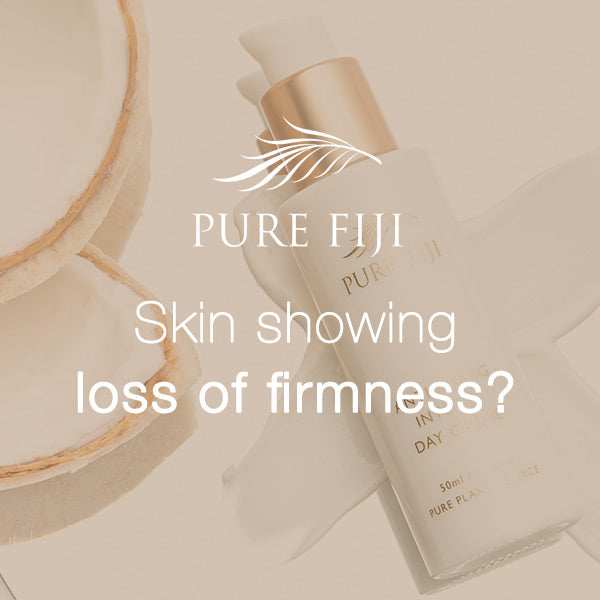 Skin Concern
Loss of Firmness
Cause: Loss of firmness and ageing of the skin is caused by photo-ageing. Constant exposure to UV rays damage the structure of collagen and elastin fibres due to oxidative stress, causing them to become thinner. It can also be caused by genetics, metabolic processes and hormones, and other environmental aggressors such as smoking, air pollution, diet, stress and sleep deprivation.
Solution: Minimise your exposure to environmental aggressors such as smoke and air pollution and protect against UV rays by wearing SPF30+ daily. Stimulate collagen Ion the skin by applying Vitamin C products - it has been demonstrated that applying topical vitamin C assists the appearance of firmer, denser, younger-looking skin. Look for ingredients like our natural Inchi Seed peptide that significantly increase dermal density - this features in Pure Fiji's Anti-aging Intense Day Creme.
Shop Social
Get social with @purefiji on Instagram and tag #ilovepurefiji so we can flaunt you in our feed.